**Image from Kickstarter "Backers Only" Email.
Zane Lamprey is Kickstarting his latest installment of his infotainment drinking series, Chug! No that is the name not a request... Zane is picking up right where he left off with "Three Sheets" traveling the globe to investigate and participate in learning about drinking cultures and customs.
Toss a lowly $25 spot to back and you get the entire season digitally. What does that mean?!
"Don't be fooled by the show's title. It's a play on words. This isn't some sophomoric romp around the world. Zane will visit local watering holes, unique drinking locations, as well as breweries, distilleries, and wineries. It's everything you loved in Zane's previous shows, and more. Without the limitations imposed by the networks, these "half hour" episodes of Chug won't have to account for commercial breaks. In fact, they don't even have to be limited to a half hour! But, if this show ever goes to a TV network, they will have to be cut down to 22-24 minutes with commercial breaks. So, while Kickstarter backers will see these episodes way before they air on TV or anywhere else, the TV version will be shorter, with a lot of great content cut out of the show.
Kickstarter backers will see the show first AND they'll see the best and LONGEST version of the show!"
As of this writing they are at $202,000 of the target of $500,000 with 18 days to go. "Damn the Man. Save the EMPIRE!"
Donate today!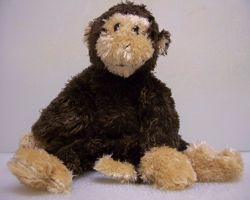 My only question is: "Will Pleepleus be making appearances?!"